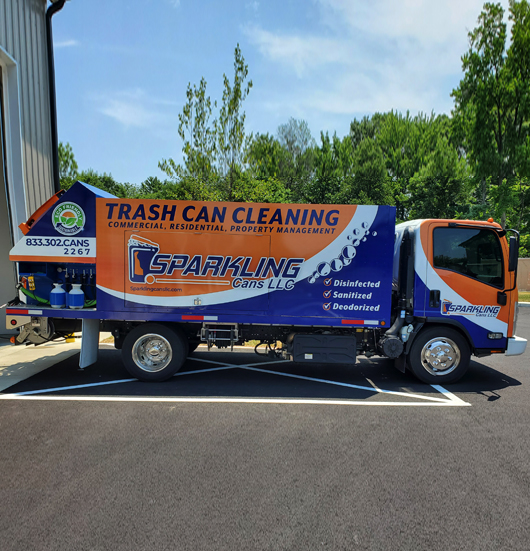 Dirty, Smelly, Fly Infested Trash Cans?
Sparkling Cans knows how to get rid of a stinky trash can!
How many times have you thrown out your trash and thought, my trash can smells! Did you know that a gross trash can is easily cleaned by using a service like Sparkling Cans LLC? Look, it only takes everyday waste and recyclables that make your outdoor garbage and recycling bins smell. Our curbside trash cleaning process will disinfect your trash and recycle cans, deodorize and sanitize your cans leaving them Sparkling clean!